For the past several months, we've been working to get Baguette into a certain school with a certain autism program. It's been an exhausting, nerve-wracking process. After refusing our requests in the spring and seemingly lying dormant during the summer, the school district managed to make and rescind several offers over the past week.
"Emotional rollercoaster" may be a cliche, but wow, is it also true.
So yesterday we finally got the offer, which was signed by all parties. It placed Baguette in the school we want with the help we want, and it arrived just before we needed to leave the house to pick her up and take her over for enrollment.
She is enrolled. She's in a Transitional Kindergarten class, which is a two-year program designed for students who are a little young for kindergarten. I have no idea how it's different from Pre-K followed by K, but it is a thing that exists in the world, and it is the thing we are doing.
We're not done–there are aides to identify and work schedules to coordinate–but one big piece of this educational puzzle is in place.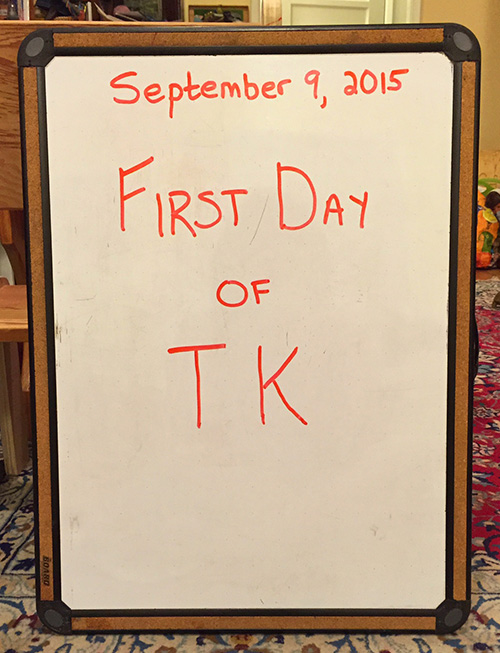 Oh, and in Los Angeles, school started on August 18. So it's her first day of school, but it's everyone else's third week.