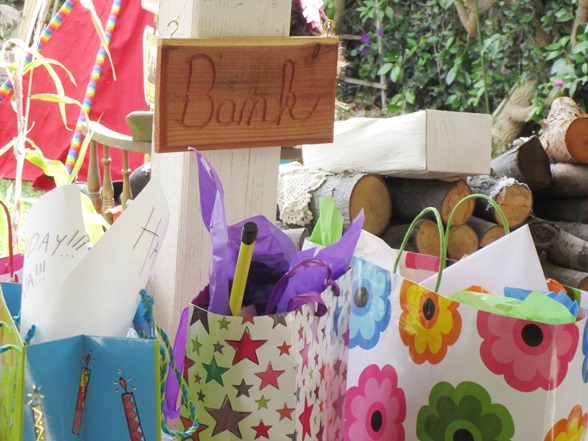 Baguette loves gifts, and she gets a lot of them. Mr. Sandwich and I are constantly buying her books, and she had grandparents on both sides who are always on the lookout for toys and games that will capture her interest.
What we've learned, though, is that giving Baguette something, and having her get it–well, those are two different things, and they happen in very different time frames.
For her birthday, in April, one pair of grandparents gave her a Monsters University Scare Factory and a Rescue City Center set. She started playing with it last week. This is August.
This week, four new Wibbly Pig books arrived in the mail. I suspect it will take us several weeks to get all of them into rotation, and Baguette loves Wibbly Pig.
We've seen this before, and we expect it. Baguette needs time to warm up to toys and books. She needs to decide how she wants to play with them. We've tried showing her, and it just doesn't seem to work–but eventually she'll figure it out and incorporate it into her play.
And while she'll lose interest in a particular toy, the odds are pretty good that she'll come back to it, months or a year later. You never know when that set of stacking rings is going to re-emerge.
I also understand, though, that as a gift-giver, people want a reaction. They want to see that they did actually pick the right gift, that they've brought happiness to the recipient. It's hard to give something and feel like it didn't even register. (We do have her say "Thank you," but some enthusiasm is usually nice.)
Every once in a while, though, that magic moment happens. When Baguette was two and a half, we had a playdate. The other little girl had a Rockin' Elmo that Baguette just loved. So I told my dad about it, and he bought it for her as a Christmas gift. And when she unwrapped it, and it started to sing and move, she was in raptures–delighted shrieks, beaming smiles, the works.
We got to see it again last weekend, at Mr. Sandwich's 25-year high school reunion. It was at a restaurant, so we got a table and ate dinner there. That gave Baguette time to settle into the space and enjoy herself. Then we went out on the patio and mingled with the rest of the alumni.
One of his classmates, having heard about Baguette's love of "Frozen," brought her a set of character finger puppets. Baguette lit up and gave dazzling smiles. She even stopped eating her Pirates' Booty for a moment (and let me tell you, it is hard to get her to respond to anything when she is eating).
And those finger puppets? On a nightly basis, in tiny, high-pitched voices, they act out this exchange from "In Summer":
Kristoff: I'm gonna tell him.
Anna: Don't you dare!