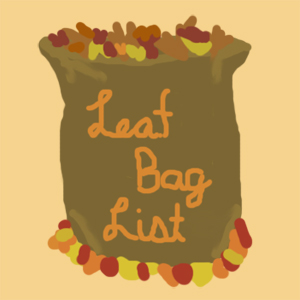 This summer my goals were to go to the beach (we made it two or three times), go to the pool (we went a lot), and learn to make a really good hamburger (turns out the answer is fry, don't grill).
So what's on my Leaf Bag List for this fall?
1) Use the slow-cooker more.
2) Set aside weekend time for batch cooking–I may start with this breakfast recipe.
3) Inventory the kitchen freezer and chest freezer so that I can effectively store what I prepare while pursuing goal #2.
4) Learn to make a good pot roast. (Any recipes to recommend?)
That's a food-heavy list, but, hey, I like food. And I want to come up with more Mom-Friendly Meals. So let's see what happens.