Disclosure: I received free credits from Treat.com in exchange for writing about my experience.
All views expressed are my own.
If you're like me, you always remember to buy greeting cards for special occasions–just as you're driving away from the store. Fortunately, there's an alternative that you can count on no matter where you are.
Treat.com is an online greeting card company that allows you to create customized cards for any occasion, either on their website or through their app. Father's Day? Check. Graduation? Check. Get well? Check. Blank cards? Again with the check.
Additionally, Treat is a subsidiary of photo storage and sharing site Shutterfly.com. That means that if (like me) you already use Shutterfly, you can use photos from that account in your Treat cards–but you can also use photos from social sites like Facebook and Picasa, as well as uploading them from your computer, tablet, or phone.
As it turns out, I used Treat's website to order Mr. Sandwich's 2011 Father's Day card–although I'd forgotten where I'd created it, I still remember and love that card. So this year, I decided to use the app on my iPad.
My experience? Very good. It was easy to add the photo I wanted, and much of the suggested text on the interior was also customizable–which meant that I could include the message of my choice. It was harder to choose a design, because there really are a lot of options. The Treat app has a features wheel that actually makes it fun to sort by different parameters, so you can choose to look only at, say, birthday cards that have a photo on the front and include a heartfelt message.
I decided to go with another Father's Day card, importing a photo and selecting a design. Here's what I came up with: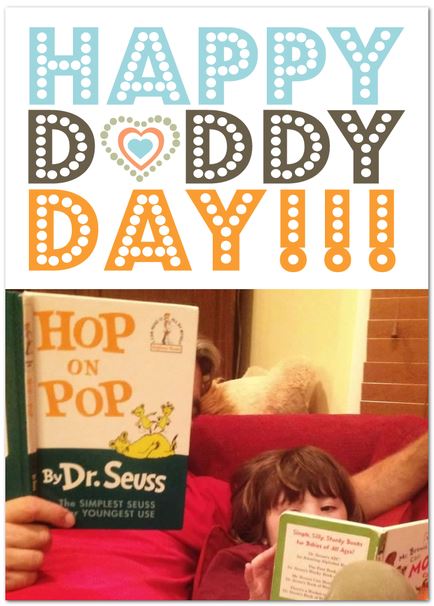 And on the inside?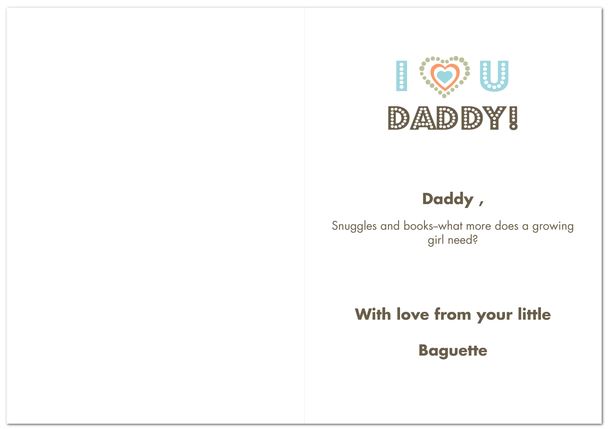 You can also include a gift card, if you're so inclined. And to save you from forgetting to go to the post office, Treat.com will also mail your card directly to the recipient!
I realized that, true to form, I had forgotten to buy a card for the snarkiest of my many younger cousins graduating this spring. Treat.com solved that problem, too: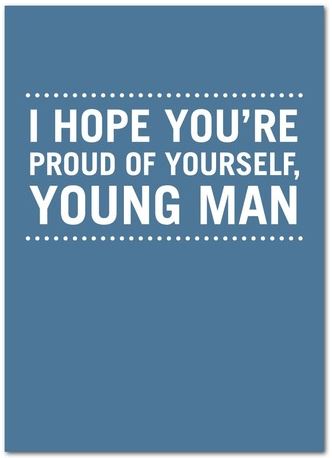 (There's a photo in the interior of that one, but I don't have permission to share it. So you'll have to make do with the outside.)
Treat also offers a pre-order bulk discount and same-day digital cards, as well as photo gift options such as smartphone cases, mugs, and canvas prints.
My only caveat is that the app is technically an iPhone app, so I needed to hold my iPad in portrait orientation–which was awkward, because it's in a keyboard case that doesn't allow for that. This meant that I had to keep turning the iPad to make sure that what I was typing showed up the way I meant it to. But the app was easy to use overall, so I'll be relying on Treat.com in the future.
I was not compensated for this post, however I did receive a sample for my review. All opinions are my own and not influenced in any way. I am disclosing this in accordance with the Federal Trade Commission's 16 CFR, Part 255: "Guides Concerning the Use of Endorsements and Testimonials in Advertising."