Princess Anna has left the building.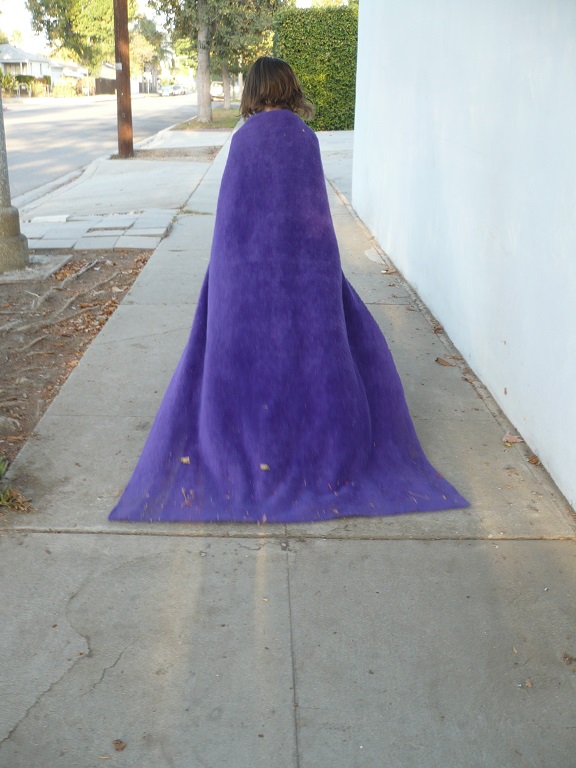 She's got a sister to catch.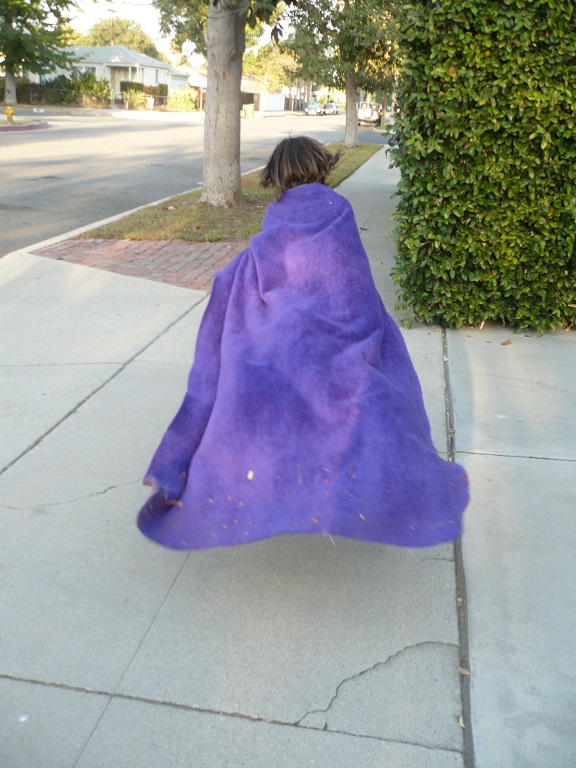 Baguette has been watching Frozen again. She's quoting a lot and singing more of the songs, she's wearing costumes based on what is happening on screen, and she's acting out scenes (mostly the sequence where Anna leaves Arendelle to go after Elsa and gets lost in the snow. I play the role of the horse).
Today, she decided that, like Anna and Elsa, she was going to take her cloak out into the world and have an adventure.
You go, Baguette. That cloak is washable.