I was reading this Expatria, Baby post about the flooding in Jakarta.
We used to live in a crappy apartment. How crappy?
For four and a half of the five years we lived there, we had almost no cold water in the kitchen sick. Hot water, yes, but only a trickle of cold.
When we called to say that we were finding termites, we were told, "Oh, the owner says that's not a big problem."
They lost our keys, didn't tell us for months, and fought us over the cost of rekeying the apartment (Mr. Sandwich did it himself for less than half the cost of a locksmith)–even after telling us that they would pay for it.
The plumbing was so poorly put together that on more than one occasion, the toilet backed up. Through the tub drain.
Speaking of the plumbing, the building desperately needed to be repiped, but they would only do it one length of pipe at a time. And this is how they patched the stucco: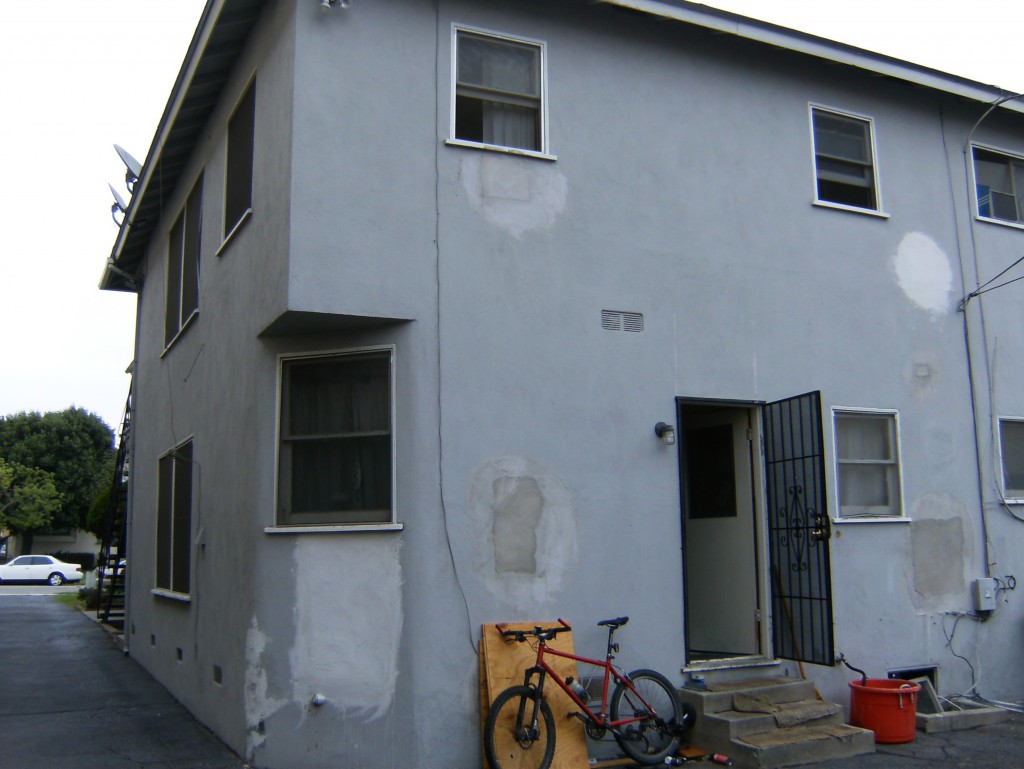 So it was a crappy apartment. But even as we complained about it, we could not get over the fact that for most of the world, it was a palace. Seriously, two people in a two-bedroom apartment? That only had holes in the walls for part of the time? And actually had a toilet and a tub and a sink? I am not being even slightly snarky when I say that we were always very aware that this is a lavish existence for most of the world.
We are incredibly grateful to live in our small house. Now there are three of us, and it has three bedrooms. And the walls and the plumbing are now under our control instead of the landlord's. It really is amazing to us.
We know that while our lifestyle is modest for many in this country (and unbearable for the Kardashians and their ilk), it is beyond imagining for a great many more.
We're all rich. We just don't know it because we're looking in the wrong direction. Maybe "aspirational" isn't all it's cracked up to be.
Photo by Mr. Sandwich.