As I've mentioned, we're not a big Valentine's Day family. But that doesn't mean I neglected to say "Happy Valentine's Day" to Mr. Sandwich this morning.
I'm not a monster.
And we're not neglecting Baguette. Last week we went to her school's Valentine Dance Party (Baguette ate some pizza, said, "Time to go home!" and dragged me toward the parking lot), and I also made sure to drop off the required 24 valentines for her class (signed, but not addressed). I'm reasonably sure I even filled out that candygram, although darned if I can remember whether I turned it in.
Then Mr. Sandwich showed up at my office.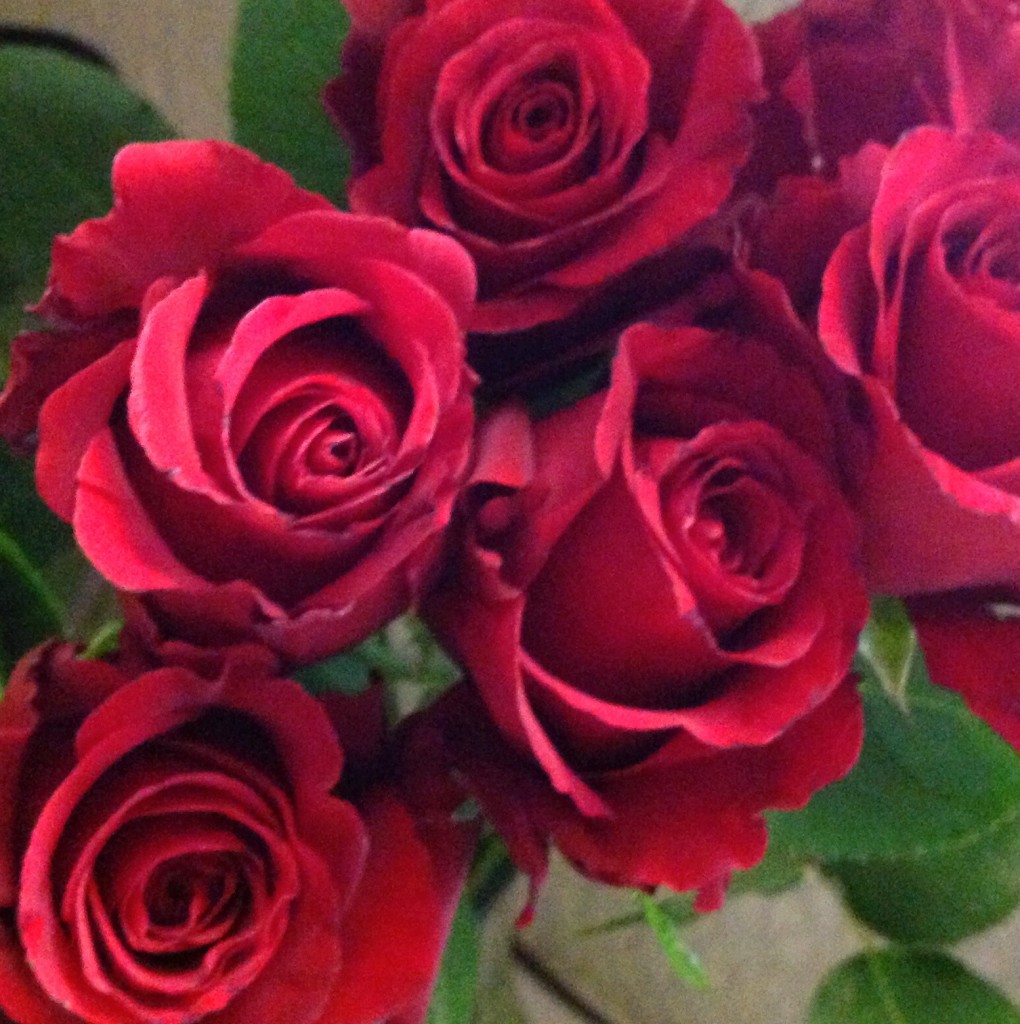 Thank you, sweetheart. You and Baguette are my Valentines every day.