I haven't posted in a while. Or much this year at all. Turns out, life's exhausting.
Baguette finished TK in June, and we promptly left for a week's vacation in Santa Barbara. Where I drank a lot of coffee, we went to the zoo manymanymany times, and she lost a tooth! We don't usually go that early, but it turned out that there was a week-long gap between the end of school and the start of summer camp.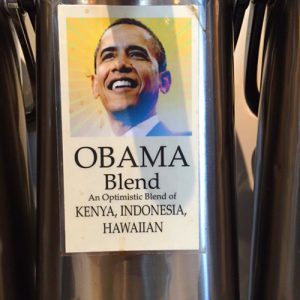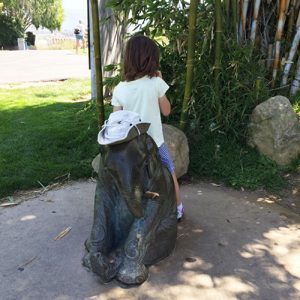 Naturally, she was sick for the first few days of summer camp.
Then, after not-a-week of camp, she started summer school. This was by virtue of a revision to her IEP. In theory, fine. In practice? We weren't so sure.
The challenge was that summer school only ran until about 12:45. That's far short of the end of the workday. Neither of us works nearby, and it would be really hard to drop her off mid-day anyhow.
That meant Baguette would need to take the school bus from summer school to camp.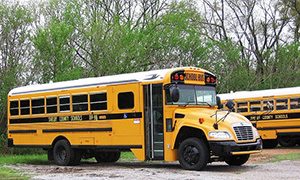 We had severe doubts about this. It just didn't seem like something that would work. She'd never been on a bus of any kind, and she'd never been in a vehicle without one of us or a grandparent (and, let's face it, that mostly means us).
The first couple of days were rough, as they worked out the details of the route. The ride was too long, and Baguette would arrive at camp screaming and crying. But she never balked at getting on the bus, and we started packing Dr. Seuss books so that she'd have some entertainment.
She decided she loved the bus. She started telling her aide that she wanted to ride the bus, long before it was time to leave for the day.
After four weeks, summer school was over, and it was back to all day at camp. No bus. Baguette was disappointed, but she rallied.
And after another three weeks, it was time to start kindergarten. So here we are, in kindergarten. We're still trying to figure things out, primarily because there has been a lot of change–new special ed teacher, new principal, new classroom, and more.
Fingers crossed.
School bus photo by dfirecopy, via Flickr. Public domain.