I wish we could spend the whole summer in Santa Barbara, but I really can't complain about having a week there. While Kauai is our top vacation spot, it's a little out of our reach right now. Three plane tickets are expensive, and Mr. Sandwich and I agree that Baguette is not yet ready for the flight experience.
Fortunately, Santa Barbara is only about an hour and 15 minutes away by car (if traffic isn't bad, which it often is). So for the last four summers, we've gone to Santa Barbara for our vacation. We prefer to rent a condo or other place to stay, and have had mixed success with that based on budget and timing (year 1–Motel 6; year 2–studio which I mistakenly thought had a kitchen; year 3–Homewood Suites in Oxnard, which was further away but a terrific place to stay; year 4–cottage behind the owner's house, and dingdingding I think we have a winner).
As on prior visits, we went to the Santa Barbara Zoo (three times), destroyed sandcastles and splashed at Leadbetter Beach (twice), visited the ducks and the elaborate playscape at Alice Keck Park and the adjacent Alameda Plaza, and drove out to Ballard to see Sicilian donkeys at Seein' Spots Farm.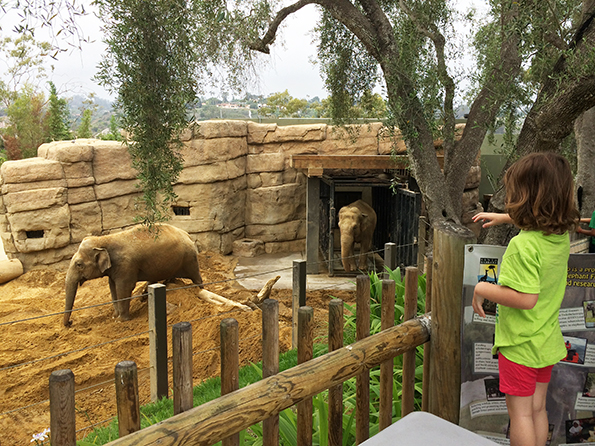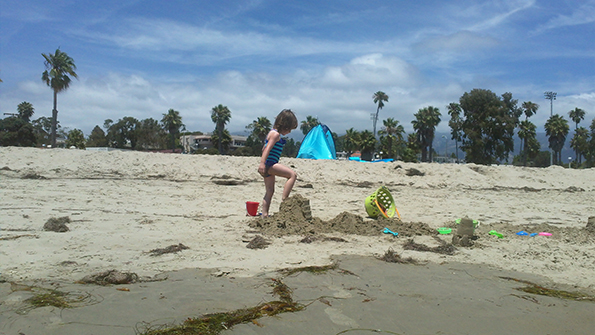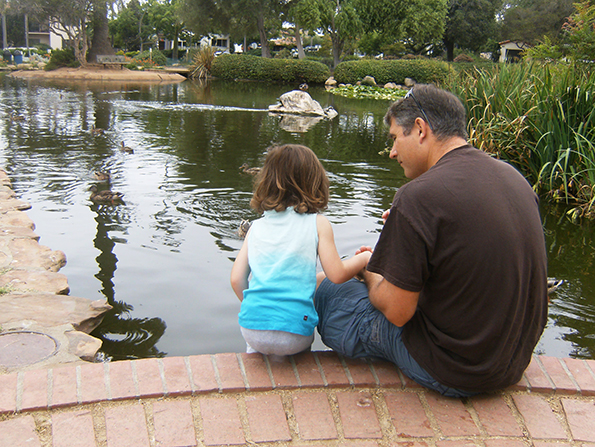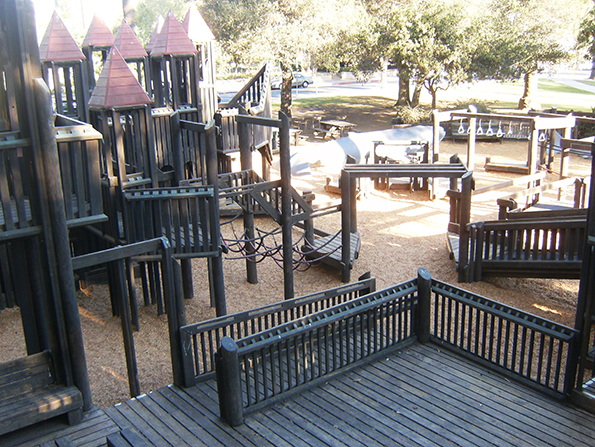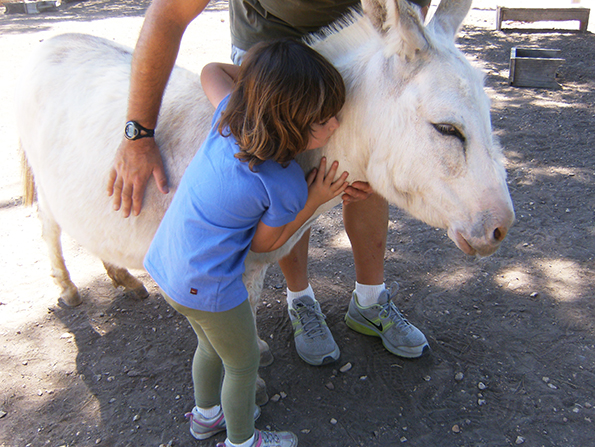 Because we had a kitchen, we ate breakfast in the cottage most days. While I like to go out to breakfast, I don't like to have to go out to breakfast. We did get pancakes once at Garret's Old Fashion, which is becoming a must-do on our Santa Barbara trips, but most mornings I was really happy with my toast and sunflower seed butter accompanied by yogurt and berries.
We did tend to eat lunch and dinner out, although even then we brought home leftovers that covered a few more meals. The standout new-to-us place was Eureka! In addition to excellent burgers, they had an array of beers and whiskeys.
By the way, in the past we've looked for bookstores in Santa Barbara. Apparently my previous Google searches failed miserably, because it turns out that there's been an amazing one in our go-to neighborhood the whole time. It's an independent store, and it's got a children's section that is large enough to be a separate children's bookstore. So if you're ever in Santa Barbara, stop by Chaucer's Bookstore. You won't be sorry.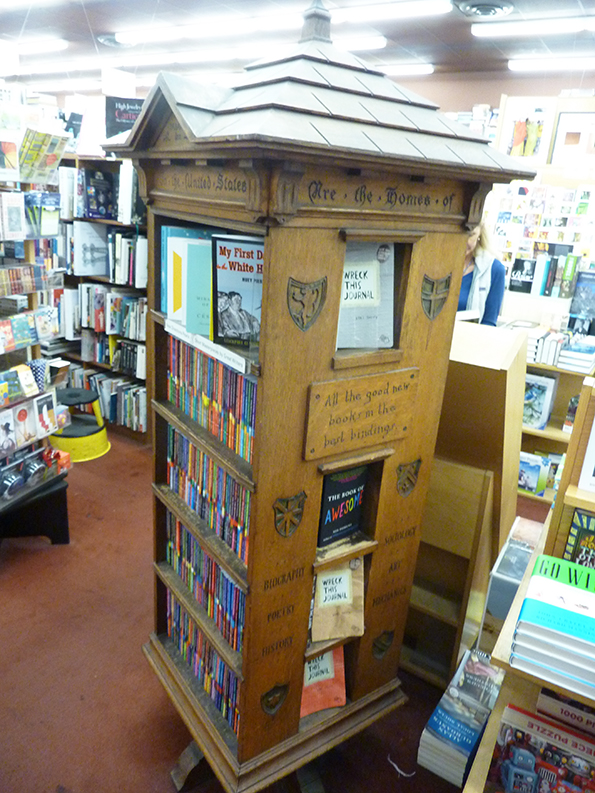 And of course, we also paid a visit to McConnell's.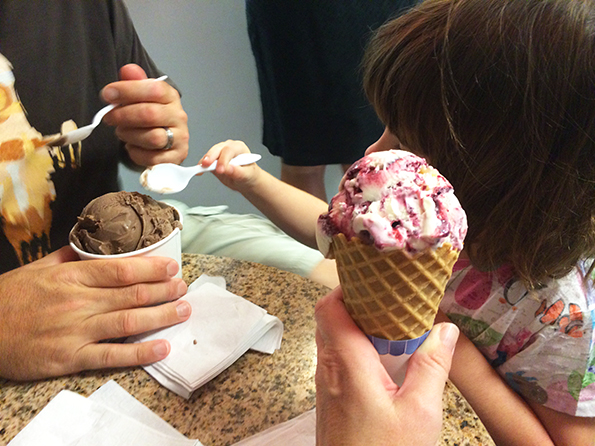 In the end, Baguette didn't want to leave Santa Barbara–and, truth be told, neither did we.