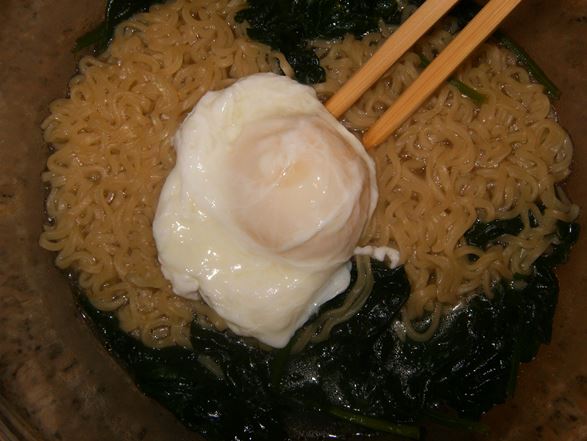 Bring two cups of vegetable broth to a boil.
Open a packet of ramen noodles. Throw away the flavor packet. Boil the noodles for three minutes.
Add a handful of rinsed spinach leaves, a splash of soy sauce, a splash of sesame oil, and a few drops of sriracha.
Pour ramen, broth, and spinach into bowl.
Boil another pot of water. Stir into a whirlpool and drop in a cold, cracked egg. Turn off the heat and cover for five minutes.
Remove the egg from the pot with a slotted spoon. Add to bowl.
Seriously, this could not be easier, or tastier. And just for the record, this is the first time I ever poached an egg this way.