Counting up:
4) The year I went to Battery Point to see the Tall Ships. I think I may have spent the day alone, with the exception of the homeless woman for whom I bought breakfast, but it was a really nice day. Hot, mind you. But the ships were worth the heat and humidity.
3) Manhattan rooftop parties. A friend from college and I started out at a party on a balcony overlooking the Roosevelt Island tramway. You know, the one Spider-Man rescues Mary Jane Watson from in the first Tobey Maguire movie. Then we went to an actual rooftop to see fireworks over the East River. The only problem? We couldn't see the fireworks. Between the humidity and the smoke, there very quickly was no visibility. All we could see was a colorful glow through the fog or smog or vog or whatever it was. Booms and red-glowing mist? It was like watching a psychedelic war zone.
2) Grilling. I lived in Austin, and my parents lived in San Antonio. This particular Fourth, they were on a cruise. So my brother, who was house-sitting, and his best friend decided to have a cookout. I decided to join them, because the air conditioning in my apartment was nominal at best. It was a Thursday, which meant I worked Friday–so I drove down Thursday morning, helped get ready for dinner–the guys grilled everything but the fries–watched area fireworks from the upstairs window, and drove back up to Austin before work the next morning. Nothing had changed about my air conditioning, so that evening I drove back to San Antonio and spent the weekend indoors.
1) Pop goes the question! Mr. Sandwich and I were long-distance for all three years that we dated, with him in Los Angeles and me in New Jersey. There were a lot of plane flights back and forth, which meant a lot of frequent flier miles. I planned a trip out and discovered that I had enough miles for a business class seat–which definitely beat paying for coach. What beat the business class seat? It turned out that this was the weekend Mr. Sandwich had chosen to propose. I inadvertently ruined his plans, I said yes, we went to celebrate with friends, one of my bridesmaids took me to try on wedding gowns at a shop FAR outside my budget, and in the airport on the way back, I realized that all of those wedding magazines now applied to me. Flying business class did not even come close. I really don't see what could.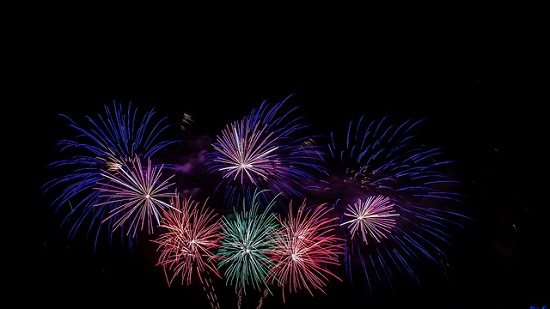 Photo by dider.camus. Public Domain.